We've put together a list of websites, books and other cool stuff about money that are guaranteed to turn you into a "Money Genius."


"The Birth of a Coin": Follow a coin from design to mint in this great animated movie by the U.S. Mint.

"Where's George?": Want to know how far a dollar bill travels? Check out this cool website!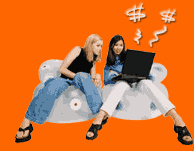 Moneyopolis: Ready for real life? Play this game and and find out!

Young Americans Bank: The world's first and only bank for kids! Based in Denver, Colorado, this bank offers full savings, checking, loans and financial services to people under aged 22.





The Everything Kids' Money Book
by Diane Mayr (Adams Media Corporation, 2000)
This book covers the history of money, all about banks, how to start a business, information about investing, and more. Lots of fun money games, riddles, brainteasers, and crafts, too.

The Kids' Business Book
by Arlene Erlbach (Lerner Publications Co., 1998)
Meet 12 real kids who have turned their ideas into money-making ventures, and learn how to start a business of your own.

Everything You Need to Know About How Money Works
by Barbara Beshel (The Money Institute, 2000)
This book explains the how people become millionaires, factors that create wealth, and how to choose investments.

Everything You Need to Know About How
Stocks and Bonds Work
by Barbara Beshel (The Money Institute, 2000)
This easy-to-read manual explains stocks and bonds, how to buy them and how to make money owning them.

101 Marvelous Money-Making Ideas For Kids: The Ultimate Do-It-Yourself Guide for Getting That Job or Building the Business of Your Dreams
by Heather Wood (Tor Books, 1995)
Looking for ways to earn extra loot besides mowing lawns and baby-sitting? Check out this book for lots of creative and fun ideas!




YoungBiz:
Published six times a year, YoungBiz magazine features the stories of young people ages 10-18 who have started their own businesses. Topics include finding opportunity, sales and marketing, holiday money, fundraisers and more. To subscribe or for more information, visit http://www.youngbiz.com or call 1-888-KIDSWAY.

Young Money:
Young Money magazine focuses on financial topics for teens and young adults—everything from earning, investing and spending money to entrepreneurship, college and careers. Visit http://www.youngmoney.com or call 1-800-214-8090 for subscription information.